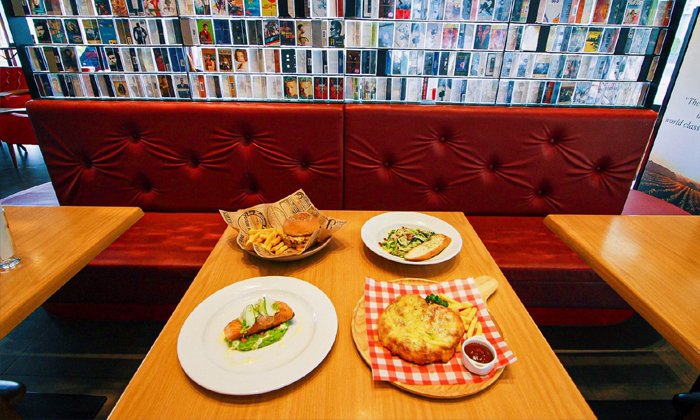 The store stands out for the decoration that has been made to look vintage. There is a corner to take pictures of beautiful check-ins. Many angles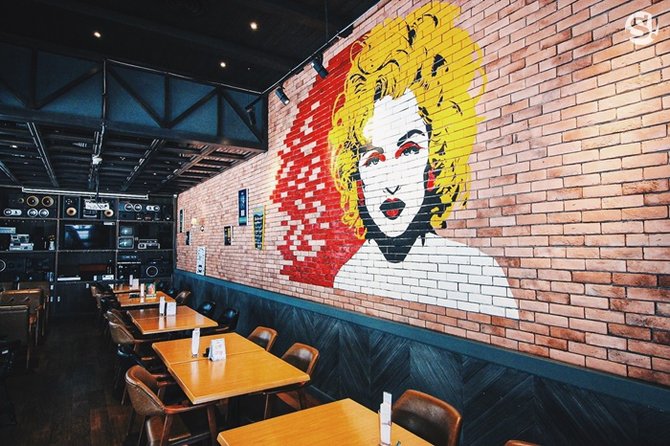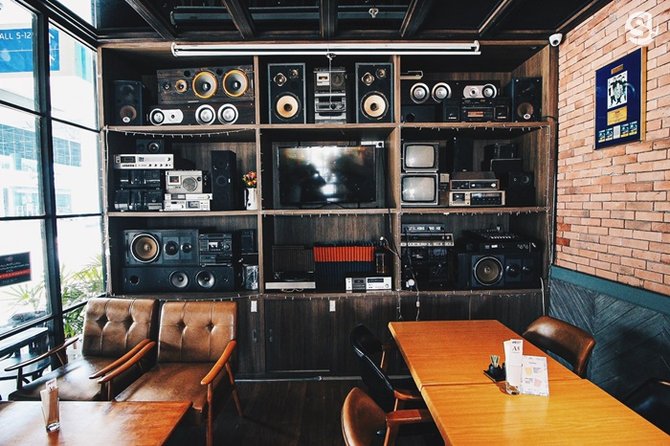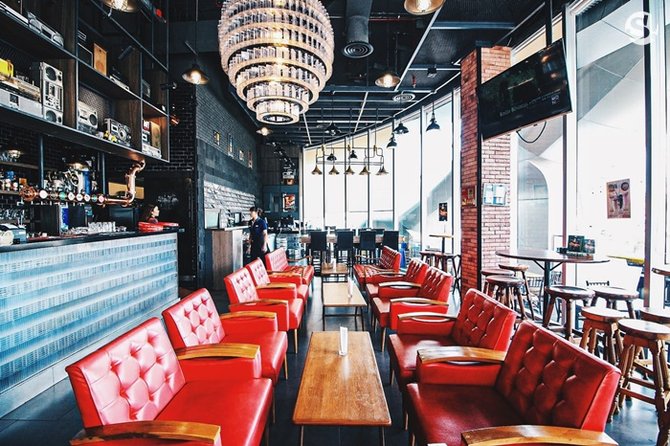 In addition, another thing that we can see at Retro Bar is the cassette tape of world-renowned artists, including former Thai artists that have been arranged around the store for hundreds of cartridges. Which is regarded as a classic that many people think about when they come to experience this atmosphere again, can't help thinking of the old atmosphere of childhood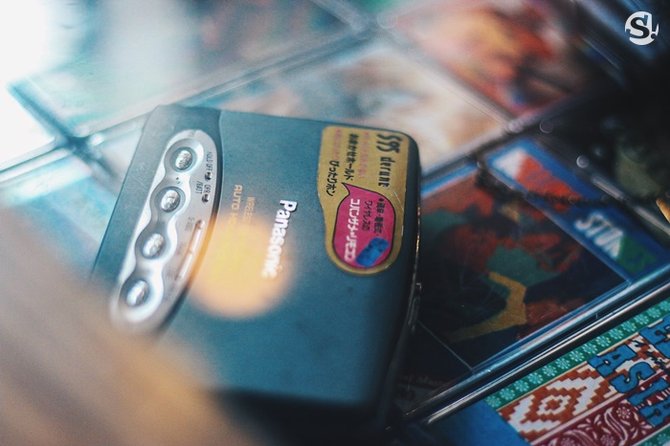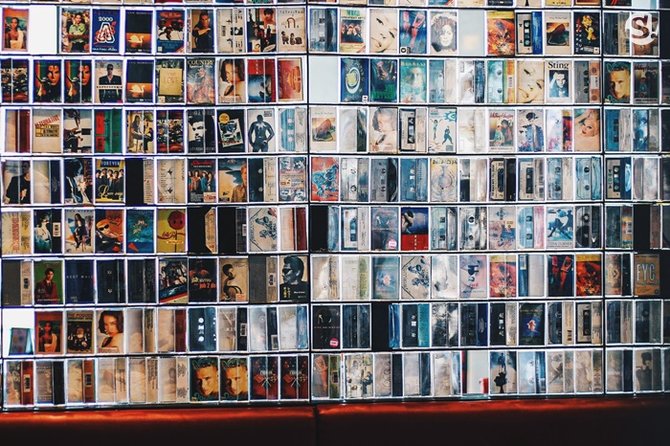 The food of the restaurant will be served in western cafe style. Whether it is a different flavor milkshake Or will be a concentrated cheeseburger We went to see that the menu of the restaurant is interesting, must not miss.
1. Caesar salad (199 baht)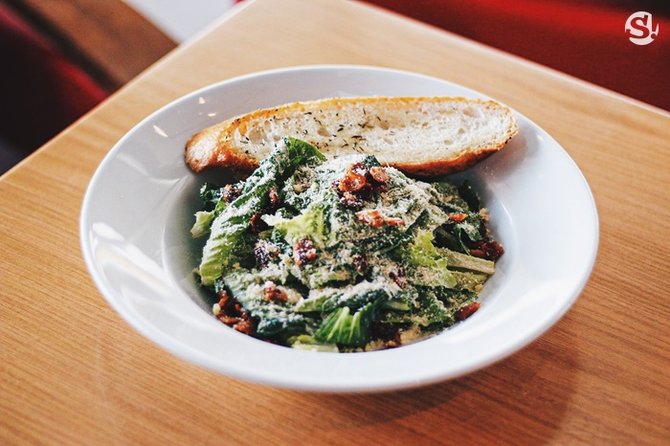 Start the first dish with Caesar salad, appetizer Packed with crispy salad vegetables, cheese and bread, as well as crispy protagonists like bacon That garnished a lot It is a delicious starting dish.
2. Pan Fried Salmon (499 baht)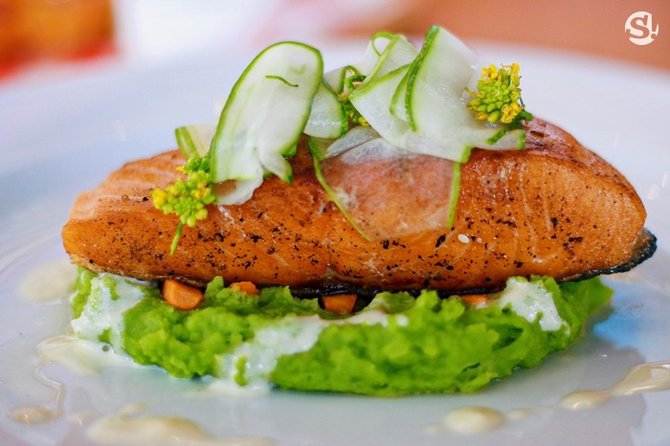 This dish says that people like salmon to order! The large salmon that the shop put in is full, served with thick sauce, peas, baby carrots, pickled cucumbers and topped with creamy lemon sauce. All ingredients together perfectly. The salmon flesh has a pleasant aroma from the grill. The inside of the meat is still juicy, not too dry, very good.
3. Cheeseburger (429 baht)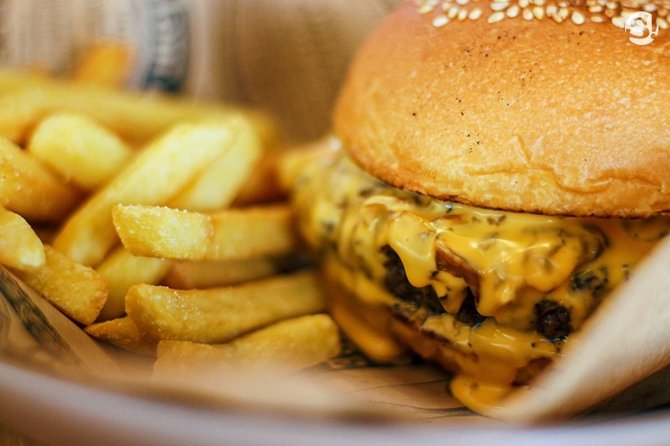 This cheeseburger says that the taste is not normal. The meat is thick and juicy. Together with the greasy cheese And biscuits Eating together at the same time, the 3 most delicious dishes are another highlight dish that shouldn't be missed.
4. Chicken Parma Chi (349 baht)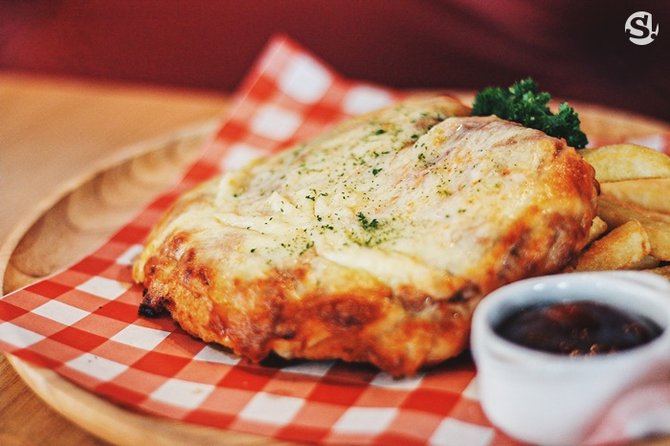 Chicken meat topped with Napoli sauce (tomato) on top topped with Parmesan cheese Served with french fries The definition of a soft outer frame must be given to this dish. Is like a fried chicken steak, but has more details in terms of flavor dimensions Is the main course that can be ordered to eat 2 people, still full.
5. Nutella Oreo Sunday (159 baht)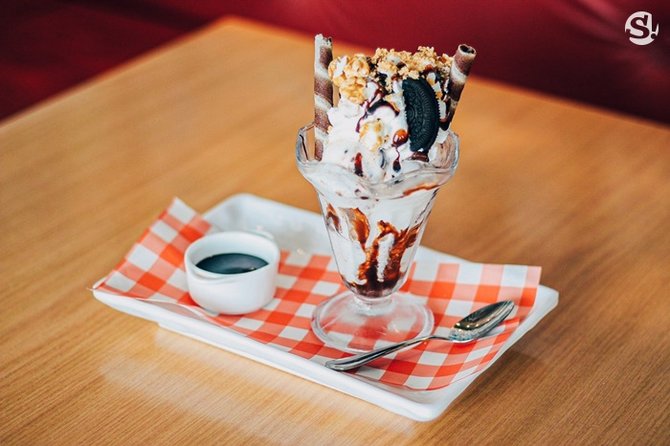 Come to the dessert menu, something that says that the food here will be a cafe style in the west. Therefore indispensable for the Sunday Ice Cream Menu The presentation menu, Nutella Menu, Oreo Sunday, Ice Cream Manutella, concentrated, sweet and sweet. This menu, if people like to eat sweet, must love.
6. Milkshake (149 baht)